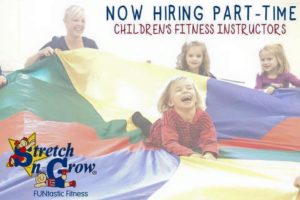 Love Kids? Love Fitness?
Contact us to become a Stretch-n-Grow instructor!!
Recruiting VIBRANT, ENERGETIC personalities who work well with groups of children and believe in the importance of fitness!!
Teach FUN-FILLED fitness, Ballet, Hip Hop, Cheer, & Tumbling classes to children in daycare centers, preschools, and elementary schools
Part-time
Excellent pay + incentive program
Training provided
Email your Resume and contact information to stretchandgrowfit@gmail.com.